San Geronimo Valley is part of the unceded land of the Coast Miwok people, who first inhabited Marin at least 10,000 years ago and whose descendants are still alive today.
There is ample archeological evidence that the Valley was a well-established seasonal home, most likely for members of the Etcha Tamal band, whose year-round village was close by in Nicasio. Its unusual east-west facing alignment and broad, open meadows made the Valley a favorite route for huge herds of antelope and the mountain lion and bear that hunted them. Coho salmon, steelhead trout and other native fish swarmed in the free-flowing creeks. Kettles of condors with 12-foot wing spans wheeled overhead; and coveys of as many as 500 quail roamed underfoot while flocks of wild turkeys strutted about.
Tanoak, Valley oak and Coast live oak were abundant, also, and each Coast Miwok family was responsible for tending a particular tree, thus helping ensure a good annual harvest of acorns that were a staple of the Coast Miwok diet.
The land took care of the people, and the people took care of the land. It was a good life.
Until the colonizers arrived.
••••••••••••••••••••••••••••••••••••••••••••••••••••••
With humility and respect, we offer this land acknowledgement for the people ("Ko") who cared for this land and its trees ("Sah-tah": Coast live oaks) in a good way for millennia.
We acknowledge that San Geronimo Valley is part of the unceded ancestral lands of the Coast Miwok people of present-day Marin and southern Sonoma counties. We honor with gratitude the land itself, and all of its ancestors: past, present, and emerging. We further acknowledge the legacies of colonization, genocide, and patriarchy that have scarred our beloved Valley and commit to looking for opportunities to support healing and transformation.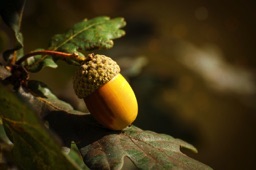 A 90-minute evening of songs, reflections, stories and history.